Now enrolling for the 2023-2024 academic school year.
Your teen's Montessori education is just around the corner. Thank you for your interest in applying to Roadstead! Our educational program is customized to support each student's individual path to social independence and we'd love to talk with you about how our program might fit your needs. Our admissions process is outlined below, one step at a time.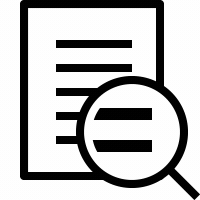 How to Apply to Roadstead Montessori High School
The steps below will help guide you through the application process.
Call us and we'll set up a time to discuss whether Roadstead will be a good fit for your child. The first meeting takes about two hours. We will walk you through our program and tell you in detail about our unique Montessori education program. 
After the initial visit with us, we will invite interested prospective students for an interview. For us, it is the first of countless opportunities to listen to you, the student, so that we can begin learning about your interests, passions, challenges, aspirations, expectations, in short, about who you are so that we might serve your educational development best. 
We do not ask applicants to take a placement test. A student's informed motivation to work with us is the best reason to join our school.
After the interview, the student's family will be provided with the documents necessary for enrollment.
Roadstead Montessori High School admits students of any race, color, religion, gender, sexual orientation, national or ethnic origin to all the rights, privileges, programs, and activities generally accorded or made available to students at the School. The School does not discriminate on the basis of race, color, religion, gender, sexual orientation, national or ethnic origin in the administration of its educational policies, admissions policies, employment policies, and school-administered programs.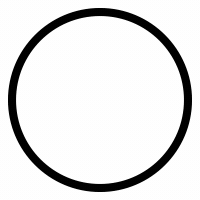 To help families plan for an education at Roadstead, we have distilled some of the main annual expenses associated with attending RMHS in 2023–2024. A more detailed list will be provided with an enrollment agreement in the RMHS acceptance letter.
Annual tuition for 2023-2024
Upon submitting a completed RMHS enrollment contract, a $600 deposit is required to reserve a space for the 2023–2024 school year.
Tuition is paid in three installments of $4,610 due August 1st, November 1st, and March 1st. 
"Everyone counted, was depended on, and they had to work as a true team every single day."
"When our daughter reached her senior year, the college prep and planning attention she received was literally second-to-none.  The teachers were there to listen, advise, and assist for the entire journey: from testing to developing school options to writing essays.  Finally, they coached her through the all-important decision-making milestone.  When I say they were available for her, it was literally at any time of the day or evening regardless of weekend or holiday.  Or kid was ultimately accepted to and chose a top-tier engineering and technology school."
Frequently Asked Questions
In her book From Childhood to Adolescence, Dr. Maria Montessori outlined the application of her pedagogical method to middle and high schools and even to college. Montessori secondary schools have existed since the 1930s, first in Europe and later in the US. Since the 1990s there has been a new wave of opening both private and public Montessori high schools in many US states. These schools may look very different from each other, but they all share the core principle of cultivating social independence. Teacher training programs are offered internationally in the US, Europe and Australia. They enjoy a high demand. 
Our students are ordinary teenagers who took the decision to learn for real rather than only for the test. They come from all over Hampton Roads including the upper peninsula. We have students who are inclined to academic fields, some to the arts, and others to practical trades. They all benefit from sharing their talents with each other.  We are proud of the true diversity of our school. 
A Montessori background helps but is absolutely not necessary.  The Montessori method is so well-tailored to the developmental needs of teenagers that it quickly becomes natural even for students with zero Montessori experience.
Our program prepares graduates to continue in many different directions, including four-year colleges, trade schools, and professional careers. Students in their junior years are encouraged to take dual-enrollment courses at TCC, which can be later transferred to BA and BS programs. Our first graduate discovered his cartography passion in a GIS program at TCC. He later transferred as a junior to the prestigious GIS program of Old Dominion University. Another graduate was a competitive dancer since childhood. He discovered his love of video art at Roadstead. He found a venue to develop further both his dance and video passion at the Collaborative Arts program of NYU. We also take pride in the line of alumni who sailed from our roadstead to Rochester Institute of Technology, Savannah College of Art and Design, Old Dominion University, Sweet Briar College and more. 
Yes, we are fully accredited by COGNIA (formerly AdvancEd), one of the largest accreditation agencies in the world. 
All our teachers are practicing professionals in their fields. They bring to the students both the formal and practical knowledge of their professional careers. Part of our classes take place in professional environments. When our teachers recognize interests in students, they can open possibilities beyond the classroom.
It is wonderful if a student has a specific field of interest. If this student pursues it outside of school, we can easily integrate this study within our program. Since our teachers are professionals in their fields, they are equipped to provide higher level of training to students with special interests. They can also guide students' development beyond school.
Compared to all other private high schools in the area, our tuition is among the most inexpensive and affordable. We do it on purpose. This is our way to give an automatic scholarship discount to all our students. This is not an easy task. In order to have full pedagogical independence, we do not receive donations. Tuition is our only source of income.
We strongly encourage parents to be actively involved in their children's high school study. We are always happy to design special courses customized to students' individual interests. However, RMHS offers only full time enrollment in which all the students are required to study all the subjects. Also, to maintain the high quality of our education, RMHS students may not combine their course of study with other high school level programs.