Welcome to Roadstead Montessori High School! Thank you for your interest in our unique and innovative program. This school is made with a lot of love for teenagers. We feel privileged to support their thriving during this complex life period.
Mission Statement
Founded in 2014, Roadstead Montessori High School is an innovative 9-12 grades program in Downtown Norfolk, VA which supports the prime goal of adolescent development: attaining social independence.
Our educational program is customized to support each student's individual path to social independence. We prepare an environment that consists of real world experience, hands-on learning, critical thinking, collaborative work, communal life and engagement with the adult world. Our primary pedagogical duty is to encourage conversations between creativity and practicality.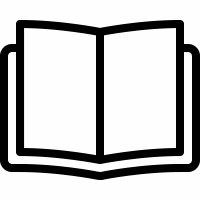 Our Story
Roadstead was born in a family conversation. "Daddy, I don't want to graduate from middle school," said my five years old daughter. "Why?" I asked, half amused, half curious. "Because I saw the middle school students crying when they left for high school," she explained with a serious voice. That was her take from the first graduation ceremony at Ghent Montessori School, in which she was a newcomer Children House student. "You know?" I told her with a smile, "these students are really lucky. They cry when they are done with school. I cried when I had to go to school. I started laughing when it was over." Thinking about this conversation afterward I realized that the real reason why middle school graduates cried was because their Montessori experience was over. One has to spend much time in a true Montessori school to understand its profound impact on children's development. This impact is beyond mere pedagogy. Montessori classrooms are a spiritual place. 
This conversation continued to turn in my head until I approached my daughter's teacher half a year later with the question, "Is there such a thing as Montessori high school?" "Yes, but not here in our area," she answered and changed my life forever. "Would you like to start one? There are parents who expressed interest in the past. People will help you." My heart pushed me to say yes immediately, but I was then on a different professional track. Also, founding a high school is quite a large endeavor for one person. On the other hand, I couldn't resist the desire to enable adolescents (including my own future teenage daughter) not to stop their journey prematurely but prolong the magic of Montessori education through high school. So I jumped into the water and started swimming. 
It took a Montessori village to make this high school come to life. We launched it in Fall 2014 with one teacher and three students. For the first year, we were incubated in Ghent Montessori middle school, whose students and teachers took good care of us, the newborn school. We took our first independent steps in the following year and have continued growing slowly but surely since then, not only with students but also with teachers, subject and work-study projects. My daughter, who stirred the idea in my mind, graduated from GMS middle school in 2019-2020. She cried at her graduation because her time in her beloved school ended. However, she was excited to continue her Montessori journey as a 9th grader in her new school, Roadstead Montessori High School.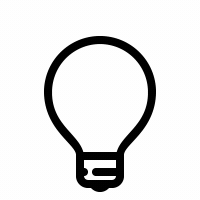 Our Philosophy
Our prime goal is to support adolescents in developing their social independence. We work with students who are ready to take the challenge of engaging with their own study. At RMHS we study by doing hands-on, real-word projects with top professionals. Working side-by-side with adult mentors in professional environments, our students learn how to be their own teachers and guides, academically and through all realms of life. Whatever track our students choose after graduation, they know that freedom always comes with responsibility, desire with capability, imagination with practicality, knowledge with experience, and individual realization with care for others, the community and the environment.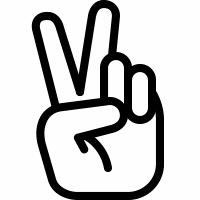 Core values
Our only goal is to support the well-being and best interests of our students. To this end we provide a prepared Montessori adolescent environment that is nurturing, consistent and safe. We aspire to serve the total development of the adolescent, including academic, emotional and social needs.
We recognize that a Montessori high school is more than just a college prep program; it is a community of adolescents and adults which has a significant impact on our students' capacity to learn, grow, create, develop, assimilate values and relate peacefully and respectfully to other people and to the natural world.
We treat all students, families, teachers and staff members with fairness, kindness, warmth and respect.
We teach our students values fundamental to Montessori education which include: respect for oneself, others and their property; peacefulness; empathy and kindness; truthfulness; a search for the solution fairest to all; the pursuit of independence and self-mastery; love of work and  passion for excellence.
We endeavor to provide a school environment that promotes and protects the physical and emotional well being of our students and staff.
We seek to instill in our students not only a reverence for the earth, its waters and all living things, but also a sense of stewardship for the environment based on a conviction of our individual responsibility for the beauty of the land and the health of our ecosystem.
Our school does not discriminate in matters of admission or employment on the basis of race, religion, gender, sexual orientation, political views or ethnic background.  We nurture pluralism. Our students learn to accept, respect and celebrate the rich cultural diversity of the global community.
We work to build a constructive partnership between the family and school in support of each student's educational development.

What does Roadstead mean?
Roadstead is a nautical term dating back to 1556, which means a place less enclosed than a harbor where ships may ride at anchor.
It is also implicit in Hampton Roads—one of the names for southeastern Virginia. We are located at the meeting point of the Atlantic Ocean, Chesapeake Bay and Elizabeth and James Rivers. America was born here. For centuries, our natural roadstead has been a major global maritime hub.
Roadstead encapsulates the entire philosophy and mission of our high school. We believe that academic study should be located in real life experience and meaningful work. The world is our outdoor campus. Starting from Hampton Roads, it provides students with endless opportunities to express their intellectual, emotional, physical and social needs. The school community functions as a home base in which, alongside mentors and peers, students can explore their interests, locate them in scientific knowledge, and prepare for journeys ahead.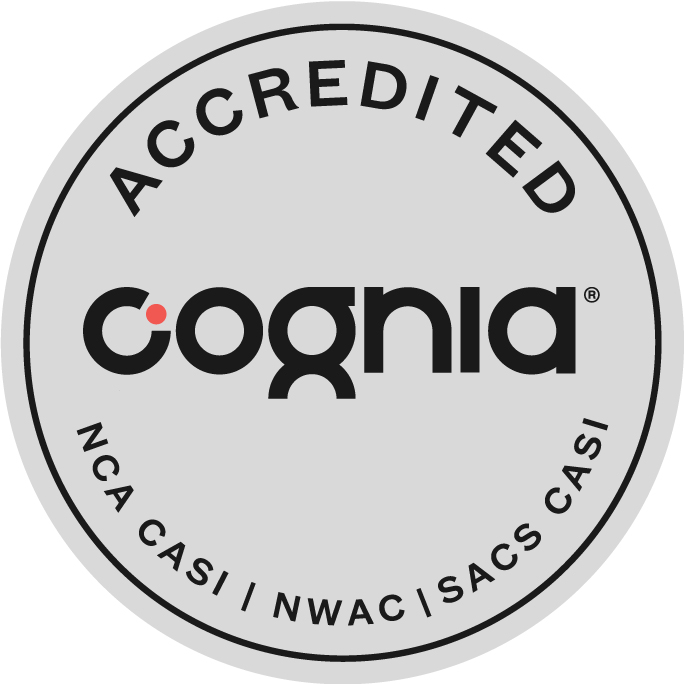 Accredited by COGNIA
Our school has received accreditation by sustaining an exemplary commitment to continuous improvement and learner outcomes.
By meeting rigorous research-based standards and evidence-based criteria, this accreditation examines the whole institution – the policies, programs, practices, learning conditions, and cultural context – to determine how well the parts work together to carry out our school's vision and meet the needs of every learner.
Now Accepting New Students